IMAA Operating Procedures for Coronavirus (COVID-19)
Notice to the IMAA Membership:
Our Coronavirus (COVID-19) Operating Procedure
In light of current health-related concerns, we here at IMAA wanted to update you on our operating procedure regarding COVID-19 (coronavirus disease). Our procedure, effective immediately, reflects practices that have emerged from CDC recommendations, across the business community in the Indy region, and nationwide.
Our top priority is the safety of our members, visitors, and staff. We are taking the necessary steps to ensure that we remain productive and responsive throughout this situation. This includes using online conferencing options if the situation necessitates this tactic.
Effective immediately, we will be holding all of our board, council, and committee meetings virtually via Zoom conferencing through March 31st.  IMAA Events (including Safety Training) will be handled on a case-by-case basis as the situation develops, and in-person meetings with members and partners will also be coordinated on a case-by-case basis.
Our goal is for everyone in our community to be safe, and to minimize the impact of this situation. We will continue to monitor this situation on a daily basis and keep you up-to-date on the latest developments. Please keep an eye out for meeting information and details via email and on the IMAA website (www.indmaa.org/news).
We believe it is vital to remain properly and responsibly informed on COVID-19. For the most up to date information, please see:
Thank you, and if you have any questions or concerns, please reach out to us at the IMAA office (317-580-9100) or to me directly on my cell phone (317-503-5747).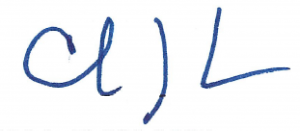 Calvin Lee, Executive Director
Indiana Mineral Aggregates Association
calvin@indmaa.org